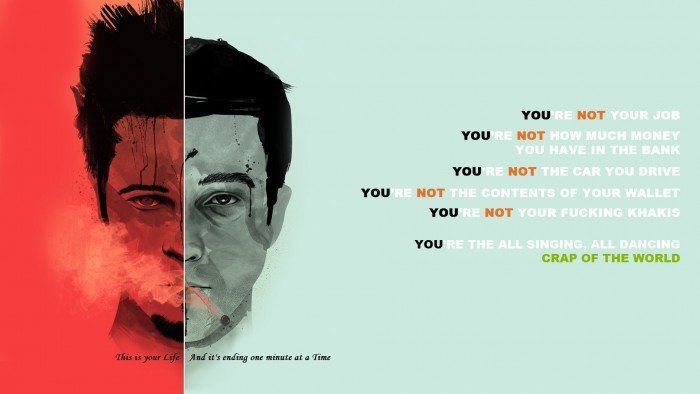 I'll never forget the first time I watched Fight Club.
It was Friday, October 29th, 1999, as a matter of fact.
I was in awe the entire time. My girlfriend reached over and closed my mouth, as the experience was literally jaw dropping. This fascination was certainly enhanced by the fact that I had been deep into the study of Zen Buddhism over the previous two years. I distinctly recall every single scene representing a teaching from the Zen tradition.
Within the trendy Buddhist communities or hipster movie crowds, the interplay between Fight Club and Buddhism is no secret. Director David Finch and both Brad Pitt and Edward Norton have mentioned it in interviews. I have certainly spoken at length about it in the last 15 years to anyone kind (or high) enough to listen.
Now that BT and I created this WUH platform, I thought I'd throw it up here: