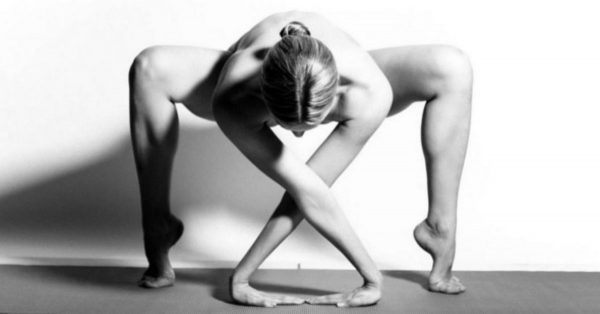 Naked yoga is a hot new trend, at least among trendy folks in trendy parts of the US. At least that's the word on the street.
In my never-ending quest to be part of the trendy crowd, I decided to go straight from No-Yoga and jump right into Naked Yoga.
Sure, I could have at least tried out a couple of  the more traditional classes where your fellow peeps have their naughty bits covered; but fuck the middle man, I decided to go balls out.
You may have many questions, such as:
Why would anyone choose to do Naked Yoga?
Is "Naked Yoga" just code for an ORGY?
When do you strip down?
Do the Gospel Pipes and Winnebagos just flop around everywhere?
Should you make an anal bleaching appointment before your first class?
Fear not, for I had these questions and more, and attended several Naked Yoga classes from two different studios to find out.