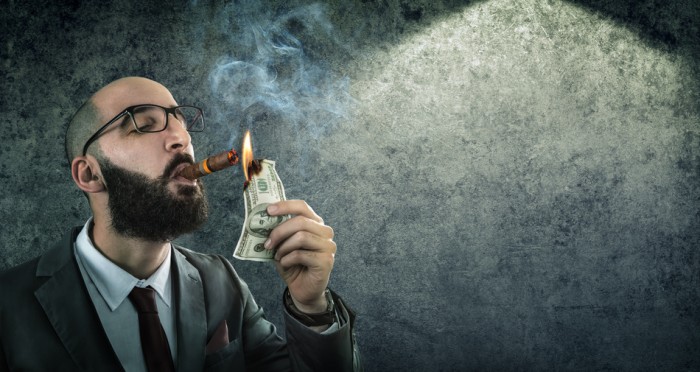 Hello Fun Seekers.
For better or for worse, I've been exposed to more than my share of wealthy individuals during my tenure of this life. I ended up in some private school from 8th-12th grade. I was on scholarship helping to satisfy their "diversity" claims. I guess socio-economic diversity needed its token representation. Needless to say, you couldn't swing a dead cat at back-to-school night without hitting some extremely wealthy, white, overachieving, stressed out, type-A parent right between the eyes.
Then I ended up raising kids in San Francisco, ground zero of shitty public schools, and we became the wealthy, white, overachieving, stressed out, type-A parents that sent our kids to insanely expensive private schools.
What I learned from my exposure to the other parents at this school is that if you are really into accumulating wealth, only an idiot would go into the software industry (me) if they could find a way into the financial services industry, especially any type of venture capital, merger and acquisition type of shit.
I got to hang out with these types for good part of seven years, until we pulled the ripcord on the whole circus and I quite my job, left the high-tech world, San Francisco, private schools and bolted to a small town and started over.
All this is an elaborate set-up to overcome the objection that the first philanthropic offended mother-fucker tries to slap into the comment section at the bottom of this article. This objection is the classic, "you wouldn't say these things if you really knew these people and how big their hearts are, and how hard they work, and how much they love everyone, and blah, blah, blah….."